Event Info
They have enjoyed support from the biggest DJ's in the scene. They make make authentic, timeless house music. They have several dance floor bangers on their name. Everyone knows their radio hits "Breathe", "Cola" and "Rabbit Hole". They have travelled all over the world. Now the Camels are here!
We welcome these desert animals to the plant-rich oasis of Native Tone. Enjoy the ride!
◆ LINE UP ◆
CAMELPHAT
Kapibara
◆ TICKETS ◆

Phase 5: €25
Ticket link: https://bit.ly/NativeToneCamelphat
◆ LOCKERS ◆
Buy your locker in advance online, make sure you select the right event and date. A locker holds 3 to 5 jackets, try to share it with as many friends as possible.
https://complex.elockers.onlin...
◆ NEED TO PARK YOUR CAR? ◆
You can park your car from 21:00 till 06:00 for €5,50 in the De Griend Q-Park, situated directly next to the club. Book a spot through the link down below.
◆ NEED A PLACE TO EAT? ◆
Start your night off right with delicious food and drinks at NOON Maastricht, situated directly next to the club. Make a reservation here: www.noonmaastricht.nl/en/
◆ NEED A PLACE TO SLEEP? ◆
http://bit.ly/ComplexAccommoda...
◆ ENTRY REQUIREMENTS AND COVID MEASURES ◆
We have to use the 1G system for this event. With this system everyone needs a negative test, even if you are vaccinated or recovered. Testing is free and must be done through www.testenvoortoegang.org any other PCR test, antigen or selftest is not valid! If your test was negative you'll receive an email with instructions on how to get your QR code in your CoronaCheck app, please bear in mind that your QR code is only valid for 24 hours.
The minimum age is 18+. Besides your ticket, it's absolutely important that you can show a valid ID. We will check for your and our safety on identification. If you don't have your ID, your access can be denied even with a ticket.
For up to date information about covid measures and entry requirements, please visit: www.complexmaastricht.nl/infor...
Follow us on Instagram:
www.instagram.com/complexmaast...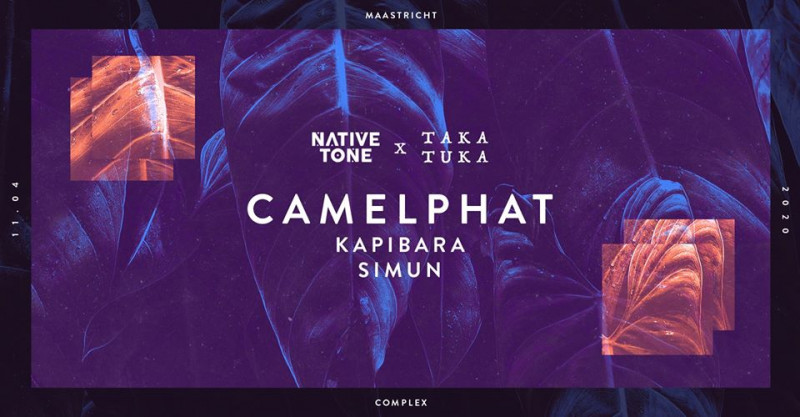 Time & Date
Saturday, 12 March 2022
23:00 - 05:00