Event Info
As a nightclub, we want to expand our view music-wise. With this vision, we'll be presenting artists in the future who deserve a place at our venue. We do not wish to restrained by limiting ourselves to certain musical genres, but we want to dance into the early hours of the morning. To all kinds of beats.

We are thrilled to announce we have booked Lost Frequencies from the Tomorrowland Family ♥ Felix De Laet, better known by his moniker Lost Frequencies, has soared to success in the international music industry on many levels. Releasing his global smash hit 'Are You With Me' and quickly cementing himself as a name to watch! With his new tracks 'Like i Love You' and 'Crazy' he will light up the world again!

19 April is a bank holiday ♥


LINE UP
Room One // hosted by Complex
° Lost Frequencies
° Mircowave
° Gourski
° Todd Helder


TICKETS
Ticket sale starts on 09.03.2019 // 12:00AM
Ticket link: bit.ly/2T7mnrF

° Phase 1 // €17
° Phase 2 // €18
° Phase 3 // €19
° Phase 4 // €20
° Phase 5 // €21


HOTEL
° The Dutch (10% discount: goo.gl/NdAJBo)
° Kaboom Hotel
° Townhouse Hotel Maastricht
° Mabi City Centre Hotel


NOTICE
The minimum age is 18+. Besides your ticket, it's absolutely important that you can show a valid ID. We will check for your and our safety on identification. If you don't have your ID, your access can be denied even with a ticket.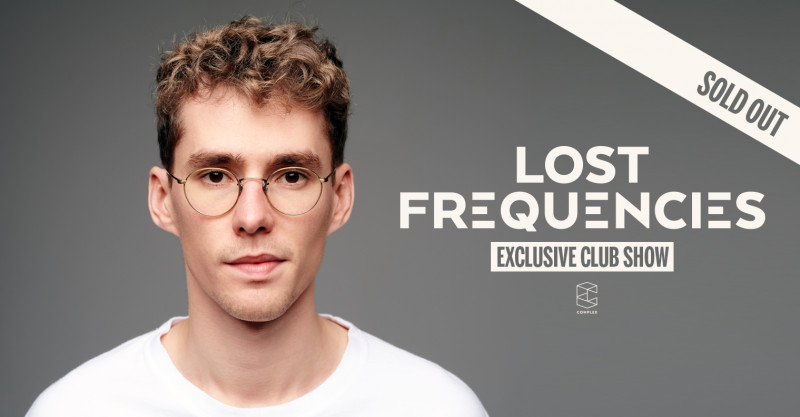 Time & Date
Thursday, 18 April 2019
23:00 - 05:00