Event Info
LIKE MINDED PEOPLE
After 2 successful editions we're hyped to announce yet another groovy ass line-up! On December 21st we'll nicely introduce the Christmas break, time to leave your thoughts behind and enjoy the good vibes!
Even by the standards of the Netherlands' rich and plentiful dance music production line, the rapid rise of ANOTR is a story that could run and run. Still in their early twenties, Amsterdam duo Jesse van der Heijden and Oguzhan Guney are all about "energetic, hard hitting, straight to the point techy-kind-of house" – just the sort of advertisement that the Amsterdam Dance Event and Ibiza's Amnesia have lapped up, and sure to trigger a busy global schedule.

After a spell as studio sparring partners ANOTR initially began making ripples across Europe by chiselling out deep grooves with an ear for a sample. Playing the waiting game in anticipation of their breakthrough moment, it was when they announced themselves to Armada Music, who in turn put them onto no less an imprint that the Defected offshoot DFTD, that the two from the Low Countries suddenly saw their stock rising high.

With gigs all around the world, releases on Solid. Grooves, Avotre and their own label No Art, these vibe makers are surely no strangers anymore. We're extremely proud that the boys will come to the south to show us what their sound is all about ♥
LINE UP
- ANOTR
- Brake b2b ENERJACK
- Kenneth Hill
- Tykov
TICKETS
Ticketprice start at €8
Check this ticketlink:bit.ly/2rlR13E

NEED A PLACE TO EAT?
Start your night off right with delicious food and cocktails at NOON Maastricht, situated directly next to the club. Check out the menu right here: www.noonmaastricht.nl/menu

NOTICE
The minimum age is 18+. It's important you can show a valid ID. We will check for your and our safety on identification. If you don't have your ID, access will be denied.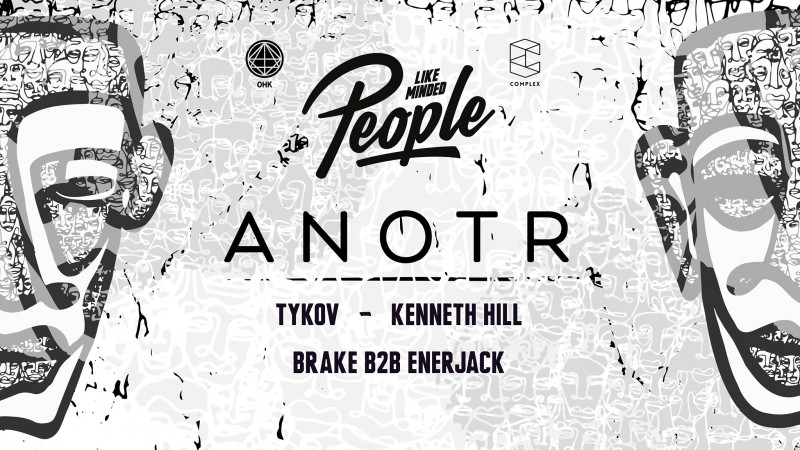 Time & Date
Saturday, 21 December 2019
23:00 - 05:00