Event Info
— KEY FACTS —
LIKE MINDED PEOPLE
SEPTEMBER 13TH 2019
COMPLEX MAASTRICHT

— LINE UP —
- Richy Ahmed
- TOMAN
- Brake
- ENERJACK

— TICKETS —
Ticket sale starts Saturday 22 June at 12:00 sharp!
Ticket link: bit.ly/2Xx2g7X

Phase 1 // €15
Phase 2 // €16
Phase 3 // €17
Phase 4 // €18
Phase 5 // €19
Late Night Ticket // €20


— INFO —
Ladies and gents, we kick off Maastricht's newest event with a damn solid line up...
Having spent his formative years experiencing the electronic music scene from many different angles; first as a raver, music fan, promoter and finally DJ and producer. From the UK we are extremely proud to have Hot Creations member and FOURTHIRTYTWO's label boss Richy Ahmed with us ♥!
From Amsterdam, we have an artist who is climbing up in the scene really fast. You might know him from his banging releases on No Art/PIV, or playing at big events like Awakenings, Extrema, and Strafwerk. Amsterdam's finest rising star TOMAN it is!
Support will come from our 2 residents Brake and ENERJACK, who you may know from playing at various events in Complex Maastricht or at OHK.
Expect proper house music in combination with our creative designs and all like minded people together ♥

— LIKE MINDED PEOPLE —
If you don't want to miss any of our events, make sure to follow us:
Facebook: https://www.facebook.com/likemindedpeoplecomplex/
Instagram: https://www.instagram.com/likemindedpeople_/

— NEED A PLACE TO SLEEP? —
http://bit.ly/ComplexAccommodation

— NOTICE —
The minimum age is 18+. Besides your ticket, it's absolutely important that you can show a valid ID. We will check for your and our safety on identification. If you don't have your ID, your access can be denied, even with a ticket.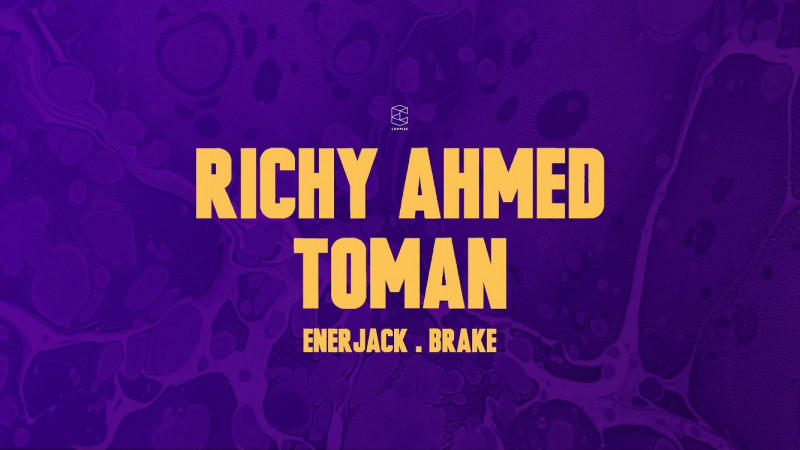 Time & Date
Friday, 13 September 2019
23:00 - 05:00