Event Info
Following virtually unanimous praise and hype from all corners of the globe, it plunged Netsky firmly into the limelight, where he has remained ever since.

Alongside all this, is Netsky's hectic DJ schedule and he seems to have a Midas touch, able to transform even the most subdued of parties into an ecstatic, bouncing rave within a matter of minutes.

LINE UP
Hosted by Base Traxx & State of Unrest:
° Netsky
° Rachel Green
° Deon Custom
° Monkey Madness
° Mick Mazoo
° Multiplex MC
TICKETS
Ticketprice start at €19
ticketlink: bit.ly/ComplexNetsky


PLACE TO EAT?
Happy food & drinks before the party? Check our hide-out www.noonmaastricht.nl situated next to the club.

PLACE TO PARK?
https://www.q-park.nl/nl-nl/events/complex-maastricht/

TO SLEEP?
http://bit.ly/ComplexAccommodation


NOTICE
The minimum age is 18+. Besides your ticket, it's absolutely important that you can show a valid ID. We will check for your and our safety on identification. If you don't have your ID, your access can be denied even with a ticket.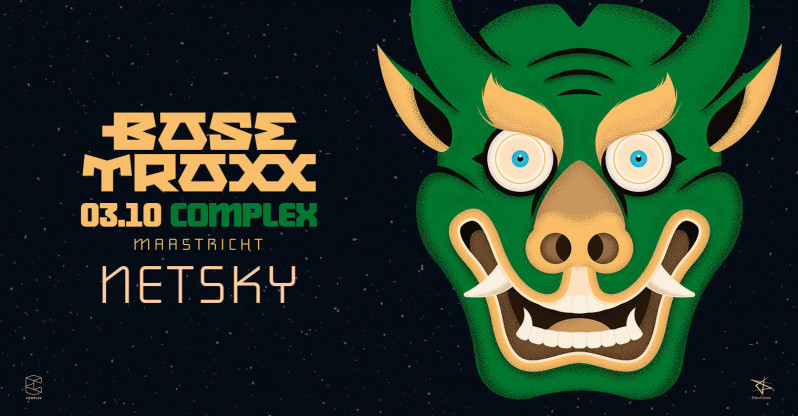 Time & Date
Friday, 22 April 2022
23:00 - 05:00