Event Info
A legend in his own lifetime with a commitment and passion that has influenced the advance and evolution of electronic music. For all that you just have to meet the man behind the decks to really get it. With vinyl flailing he picks up a crowd and takes them with him. At a Sven gig you are in a performance with no one knowing quite what is going to happen...
■ LINE UP ■
Sven Vath 3 hour set
Maurizio
West & Hill

■ TICKETS ■
Ticket link: bit.ly/ClaydrumSvenVath
Phase 1 // Sold out
Phase 2 // Sold out
Phase 3 // Sold out
Phase 4 // Sold out
Phase 5 // €27
This event has been moved, therefor it's possible you own a ticket with an older date on it but this won't cause any problems. All previously bought tickets are valid on May 28.
◖ NEED TO PARK YOUR CAR? ◗
You can park your car from 21:00 till 06:00 for €5,50 in the De Griend Q-Park, situated directly next to the club. Book a spot through the link down below.
◖ NEED A PLACE TO EAT? ◗
Start your night off right with delicious food and drinks at NOON Maastricht, situated directly next to the club. Make a reservation here: www.noonmaastricht.nl/en/
◖ NEED A PLACE TO SLEEP? ◗
http://bit.ly/ComplexAccommodation
◖ ENTRY REQUIREMENTS ◗
As of March 23 all corona measures for our club and our beloved cultural scene have been lifted. This means a negative test is NOT needed anymore. Back to the good old days, join us!
The minimum age is 18+. Besides your ticket, it's absolutely important that you can show a valid ID. We will check for your and our safety on identification. If you don't have your ID, your access can be denied even with a ticket.
◖ FOLLOW US ON INSTAGRAM ◗
www.instagram.com/complexmaastricht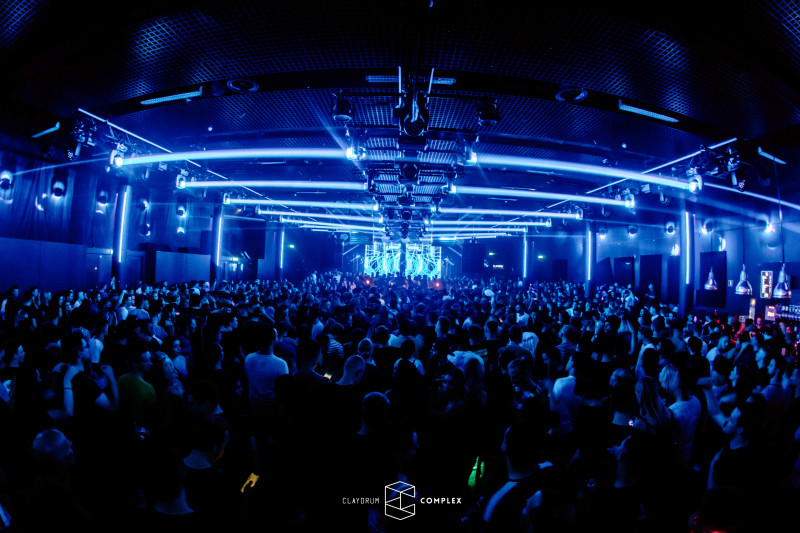 Time & Date
Saturday, 28 May 2022
23:00 - 05:00