Event Info
10 Year Anniversary Part 2: A decade ago we set foot on this Earth in a tiny town called Maastricht. Like the Romans who settled here many years ago, we came, we saw and we conquered many hearts with our shared love for Techno. We all contributed to Claydrum in our own way and shaped it into what it is today. To those who have raved with us in the last 10 year, we salute and thank you!

No milestone like this should be left uncelebrated. Therefore we're aiming to throw the most epic birthday-parties Maastricht has ever seen. With Nina Kraviz and Imogen we think we will succeed in any way ♥

Without further ado, you're all cordially invited to our 10 years anniversary Part 2 on the 28th of September, 2019 ♥


■ LINE UP ■
Nina Kraviz
IMOGEN
Vela Uniform

■ EXTRA'S ■
Led-screen
Lasers


■ TICKETS ■
Ticket sale starts this Friday at 12:00 sharp!
Ticket link: bit.ly/2vsCWjA

Phase 1 // €31
Phase 2 // €32
Phase 3 // €33
Phase 4 // €34
Phase 5 // €35


■ PLACE TO SLEEP? ■
https://complexmaastricht.nl/accommodation


■ NOTICE ■
The minimum age is 18+. Besides your ticket, it's absolutely important that you can show a valid ID. We will check for your and our safety on identification. If you don't have your ID, your access can be denied even with a ticket.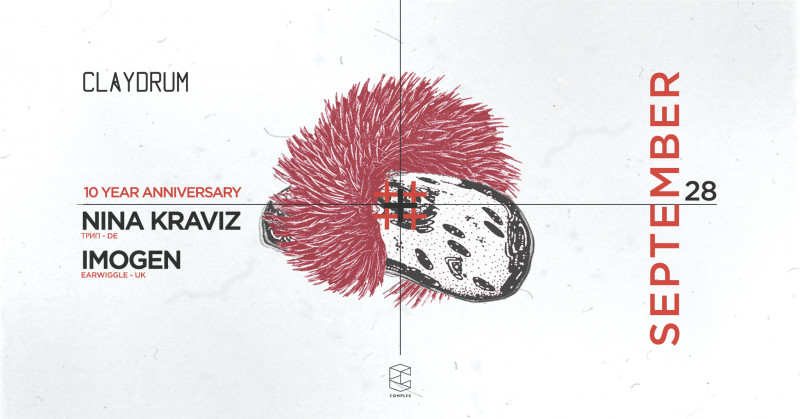 Time & Date
Saturday, 28 September 2019
23:00 - 05:00