Event Info
They locked us up for months.
Chained to our couch, we've grown restless.
No more.It's time to return with a force, unlike any natural phenomenon the world has ever witnessed. Once unleased we'll never be shackled again. Mark the 4th of December. It is time we open the Box.Prepare for what's to come.
◆ LINE - UP ◆
VTSS
Hush & Sleep
Swart

◆ TICKETS ◆
Pre-sale tickets: €10
Link: bit.ly/BlackBoxVtss
Door tickets:
18:00 - 19:00 | €5
19:00 - 23:00 | €10
◆ INFO ◆
18+
◆ PLACE TO SLEEP? ◆
http://bit.ly/ComplexAccommodationFor up to date information about covid measures and entry requirements, please visit: www.complexmaastricht.nl/informationFollow us on Instagram:
www.instagram.com/blackboxmaastricht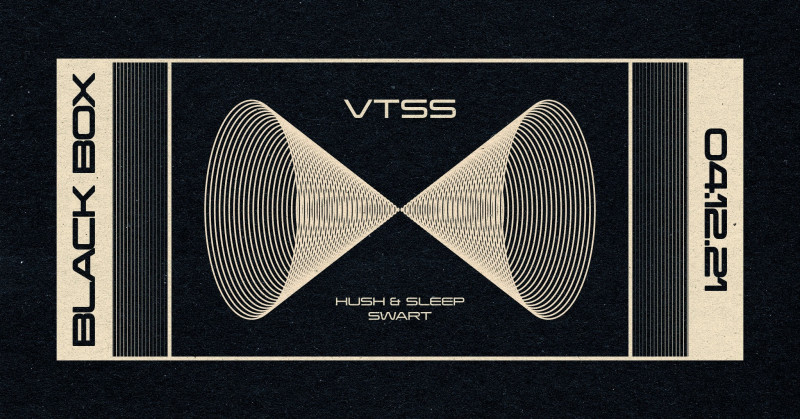 Time & Date
Thursday, 14 April 2022
18:00 - 23:59