Event Info
NOISIA
Original, emotional, visceral. These are all words that are used to describe Noisia's music and each is more than justified. In less than a decade the Dutch trio, renowned for their unparalleled technical skill, has gone from releasing drum & bass on now defunct independent labels to crossing multiple genres, scoring for triple A video games, having their music used on trailers for Hollywood blockbusters and producing and remixing tracks for some of the world's biggest artists.

-
LINE UP
Room One // hosted by Complex & State of Unrest:
° Noisia
° Halogenix
° The Outsiders
° Monkey Madness (State of Unrest)
° Peachy
° Havey & Bulack (Neuron)
° Lahoax

MC's
° Multiplex MC
° Hyphen MC

TICKETS
Ticket sale starts NOW
Link: bit.ly/2CKs57X
° Phase 1 - €17
° Phase 2 - €18
° Phase 3 - €19
° Phase 4 - €20
° Phase 5 - €21

-
NEED PLACE TO EAT?
Happy food & drinks before the party? Check our hide-out www.noonmaastricht.nl situated next to the club.

-
NEED A PLACE TO SLEEP?
http://bit.ly/ComplexAccommodation

-
MINIMUM AGE 18+
° The minimum age is 18+. Besides your ticket, it's absolutely important that you can show a valid ID. We will check for your and our safety on identification. If you don't have your ID, your access can be denied even with a ticket.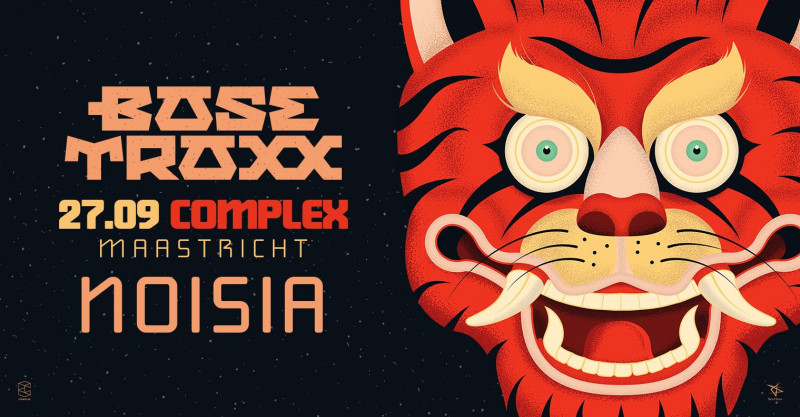 Time & Date
Friday, 27 September 2019
23:00 - 05:00