Event Info
◆ LINE UP ◆
Mind Against
Cellini
Naethan

Our jungle longs for more and exciting adventures. Despite the little break the inhabitants get during the summer, they are silently preparing for a full-on mind-boggeling experience.
Opening our club season are two brilliant artists with yet another Italian background. Mind Against, from the Afterlife-label, will portray for us their gift for creating emotion through the synths and percussive instruments in their studio, which translates uniquely onto the dancefloor. Sounds like the perfect opening for the new season!

Cellini, as he is called, is a Belgian artist with strong Italian roots. He wields an extreme wide array of powerful sounds; sometimes deep and emotional, yet sometimes powerful and ecstatic. A harmonic blend between wandering sounds and kicking drums is the receipt of Cellini's productions. With his 21 years he's still very young in the scene, yet he has a strong vision on music and sound.
Only a year later he added the infamous nightcub Fuse to his list. Together with Fuse he founded a new concept called Cycle Four for which they compose a well thought line-up each time again.

Time moves in cycles and the past keeps reinventing itself. Naethan is the musical reincarnation of a Belgian artist with more than a decade of experience.
Under his former alter ego he performed mutliple times at prestigious festivals in Belgium like Tomorrowland, Extrema Outdoor, Cirque Magique and got to showcase his sound in several European countries including events like ADE and Sonar Off. While releasing music on Suara, Rockets & Ponies, Rawthentic and Inmotion Music just to name a few.

◆ TICKETS ◆
Ticket sale starts 27.04.19 // 12:00 AM
Link: bit.ly/2PqDLTk

Adventure Ticket:
Phase 1: €15
Phase 2: €16
Phase 3: €17
Phase 4: €18
Phase 5: €19

Doorsale: €25


◆ INFO ◆
The minimum age is 18+. Besides your ticket, it's absolutely important that you can show a valid ID. We will check for your and our safety on identification. If you don't have your ID, your access can be denied even with a ticket.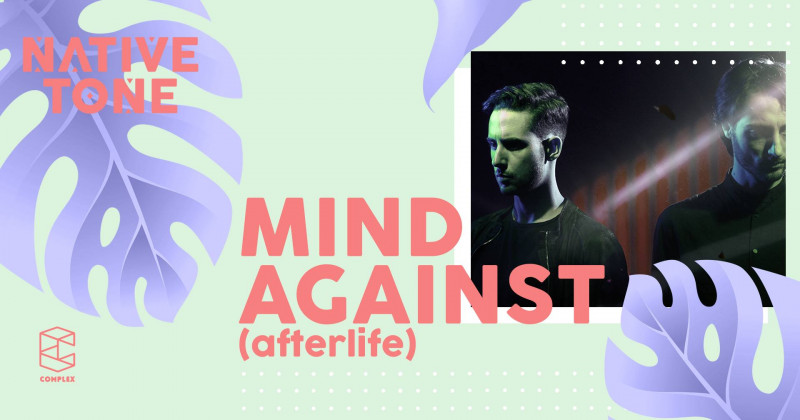 Time & Date
Saturday, 07 September 2019
23:00 - 05:00