Event Info
Anna Haleta needs no introduction in Tel Aviv or Jerusalem.
She successfully has been running her own event Pacotek. for the last 14 years. Hereby bringing many great DJs to Israel for the first time. You could say she absolutely is a real pioneer in the Israelian scene.
Her exceptional record selection and intuitive balance between genres, make her turn sets into a trippy sophisticated illusion. Her main tool is magic and that's how she has converted the local scene to her religion. A religion without a god, where house, techno and electro are the Father, The Son and The Holy Spirit.
並ぶ
✲ Anna Haleta
✲ Caim
✲ Résistance Minuit
切符売場
Doorsale only:
✲ 5 euro before 0:00
✲ 10 euro after 0:00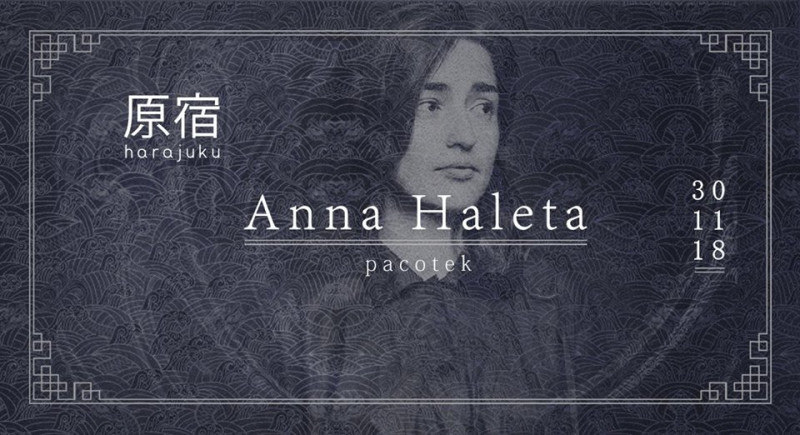 Time & Date
Friday, 30 November 2018
23:00 - 05:00