Event Info
He looks like a God from older, darker times. A living memory of when the world was ruled by the strongest amongst humankind. His sound certainly is a murky and everlasting one. In the month where nature's reborn, we announce the return of this omnipotent artist. Dystopian's frontman RØDHÅD will rise again in our historical Southern city.

Giving strength to his return will be two artists both from Dutch soil. Keith Carnal, the Amsterdam based tastemaker when it comes to Techno, will bring his ominous sound upriver. Maastricht's very own force of nature STØRM will return to set motion to this twist of the tide.

Their return is imminent. Join or submit...


■ LINE UP ■
Rødhåd // Dystopian, Token (DE)
Keith Carnal
Størm

■ TICKETS ■
Ticket sale starts on 22.12.18 // 12:00AM
Ticket Link: http://bit.ly/RødCla19

Phase 1: Sold out!
Phase 2: Sold out!
Phase 3: Sold out!
Phase 4: €18
Phase 5: €19

Doortickets: €25


■ HOTEL ■
+ The Dutch (10% discount: goo.gl/NdAJBo)
+ Kaboom Hotel
+ Townhouse Hotel Maastricht
+ Mabi City Centre Hotel


■ NOTICE ■
The minimum age is 18+. Besides your ticket, it's absolutely important that you can show a valid ID. We will check for your and our safety on identification. If you don't have your ID, your access can be denied even with a ticket.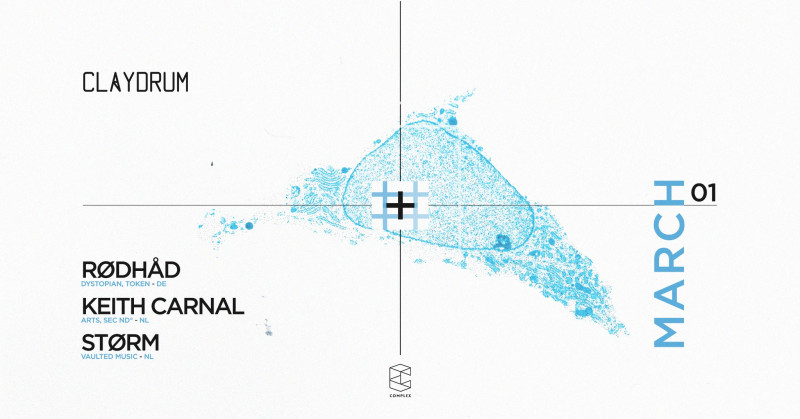 Time & Date
Friday, 01 March 2019
23:00 - 05:00