Event Info
Another year has passed. Time seems to fly, which they say means you're having fun. 2018 has been quite the adventure for all of us. We had the privilege of receiving many first-rate artists who played absurdly good sets and witnessed some mind-boggling shows. This year truly deserves an end worthy of the fantastic times we had.

Therefore, we invited artists we believe to be equivalents of fireworks when it comes to music. Two rooms filled with old friends or new friends to be, who'll together start 2019 with an experience that will not be easily be put into words...


■ LINE UP ■

■ BIG ROOM // Claydrum [Techno]
Paula Temple
FJAAK
SNTS [live]
Hush & Sleep
Jaine

■ SECOND ROOM // Native Tone [House]
Sandeep [5-hours special]
Hollt


■ TICKETS ■
Ticket Link: http://bit.ly/ClayNYEtick18
Phase 1 // SOLD OUT!
Phase 2 // SOLD OUT!
Phase 3 // €27,-
Phase 4 // €28,-
Phase 5 // €29,-


■ HOTEL ■
+ The Dutch (10% discount: goo.gl/NdAJBo)
+ Kaboom Hotel
+ Townhouse Hotel Maastricht
+ Mabi City Centre Hotel


■ NOTICE ■
The minimum age is 18+. Besides your ticket, it's absolutely important that you can show a valid ID. We will check for your and our safety on identification. If you don't have your ID, your access can be denied even with a ticket.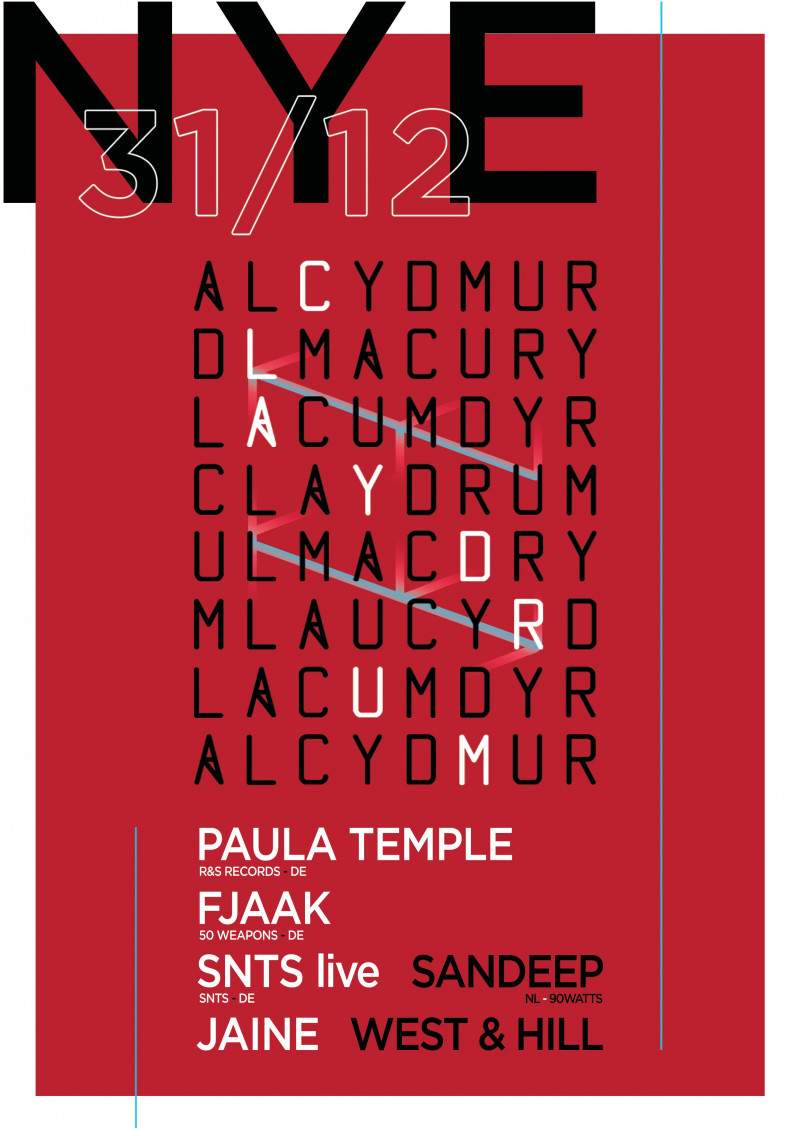 Time & Date
Monday, 31 December 2018
22:00 - 06:00