Event Info
The savage circus is back in town - are you ready for your next wild night with the Zirkus Beatzarr?

On 31.10. Monty Maaslos and his Partysquad are well prepared with hammers and chains to celebrate a Halloween night you'll remember 🎃👻

Don't hesitate to go absolutely wild, we will keep things discreet.

TICKETS | SOLD OUT
Ticketprice start at €7,50
Check this ticketlink; https://bit.ly/2VDnw8j
NOTICE: Last shows sold out in pre-sale. Be warned!


══════🧛🏼‍♂️Circus-Special🧛🏻‍♀️══════

The parties of the gloomy savage circus ensemble have gained nationwide attention. Whether they show up in Cologne, Münster, Luxemburg, Düsseldorf or Berlin, this team of madmen is unstoppable.

✖ bloody candy 🍭
✖ halloween welcome shots👺
✖ red confetti 🎉
✖ halloween decoration 🎪
✖ light show ✨
✖ walking acts 😈
✖...and much more 👹

MUSIC BY
David Puentez, David Christopher & Mircowave

Everything else would not suit this description.
It can't be told, it can only be experienced!

PLACE TO EAT?
Happy food & drinks before and during the party? Check our hide-out www.noonmaastricht.nl situated next to the club. NOON = always free entrance (18+).

NOTICE
After 03:00h there is no more door sale and entrance, even if you have sold a ticket in presale.
Already checked in before 03:00h? You get a stamp to go in- en out till end.
AGE
The minimum age is 18+. Besides your ticket, it's absolutely important that you can show a valid ID. We will check for your and our safety on identification. If you don't have your ID, your access can be denied even with a ticket.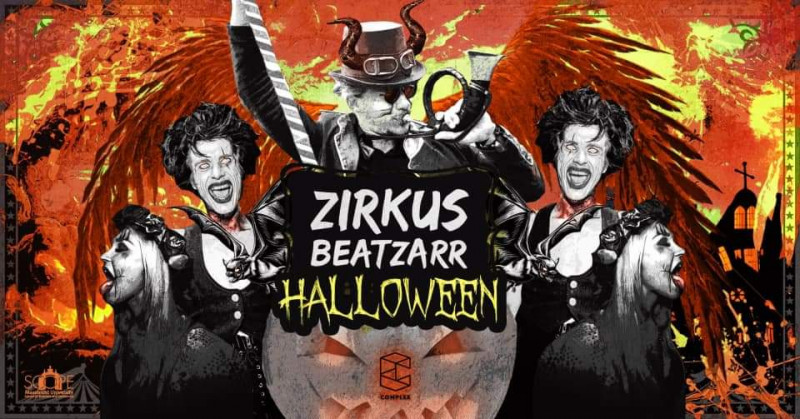 Time & Date
Thursday, 31 October 2019
23:00 - 05:00