Event Info
Ladies and Gentlemen

The glory circus is back in town - time to give some love! Are you ready for a one night stand with the Zirkus Beatzarr w/ a special Valentines edition?
Monty Maaslos and his Partysquad are well prepared with heart confetti to celebrate another lovely escalation!

Are you ready for more wild night
w/ ZIRKUS BEATZARR⁉️

TICKETS
Ticketprice start at €7,50
https://bit.ly/2Sc0d5t

SOUND
Music by /
David Puentez & Mircowave
and more
Circus-Special
The parties of the gloomy savage circus ensemble have gained nationwide attention. Whether they show up in Cologne, Münster, Luxemburg, Düsseldorf or Berlin, this team of madmen is unstoppable.

✖️cotton candy 🍭
✖️confetti 🎉
✖️love decoration 🎪
✖️walking acts 🎭
✖️light show ✨
✖️...and much more 🌐

Everything else would not suit this description.
It can't be told, it can only be experienced!
SOUND
Music by /
David Puentez & Mircowave
more TBA

NEED A PLACE TO EAT?
Start your night off right with delicious food and cocktails at NOON Maastricht, situated directly next to the club. Check out the menu right here: www.noonmaastricht.nl/menu

PLACE TO SLEEP?
http://bit.ly/ComplexAccommodation
Don't hesitate to go absolutely wild, we will keep things discreet

#zirkusliebe #betterbeatzarr

See ya at circus 💔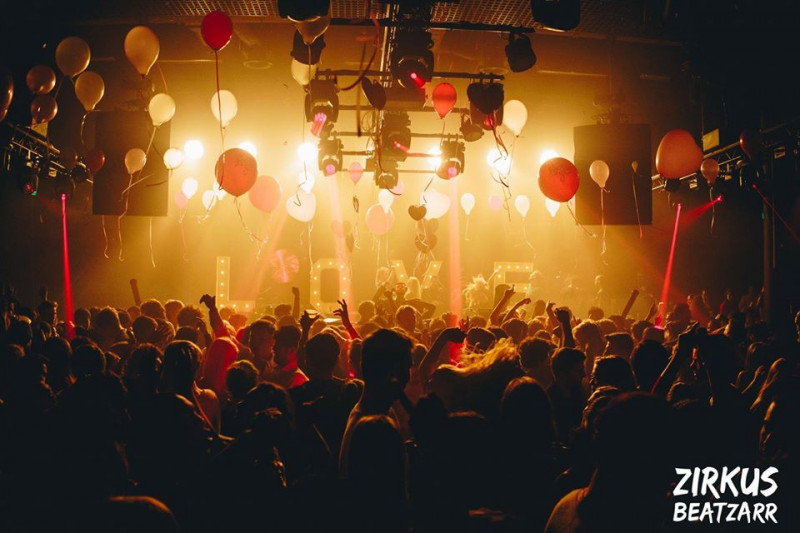 Time & Date
Thursday, 13 February 2020
23:00 - 05:00