Event Info
Informatie sessie van 11.00 uur tot 17.00 uur, voor enkel zakelijk genodigden.

De vijfde editie van het whisky & spirits festival The Spirit of Maastricht wordt georganiseerd in samenwerking met BBB, de grootste Horeca vakbeurs in de Euregio. Het evenement vindt plaats op zondag 27 oktober 2019 voor het publiek, de whiskyliefhebbers. Op maandag 28 oktober is het evenement voor de zakelijke markt en alleen op uitnodiging. Het festival kent één sessie van 4 uur per dag. Op maandag van 11.00 tot 17.00 uur.
Locatie is COMPLEX Maastricht, een bijzondere locatie midden in het centrum van Maastricht op loopafstand van het Centraal Station. Met meer dan 600 fraaie whisky's en bijzondere spirits, verhalen over whisky, muziek, food en lifestyle wordt het weer een hele mooie beleving. Kortom de "whisky way of living"!
Alles over dit festival op http://www.thespiritofmaastric...
STANDHOUDERS EN DEELNEMERS
Hier vind je de whisky importeurs en handelaren die aanwezig waren op the Spirit of Maastricht 2018. Zij presenteerde de mooiste merken (malt) whisky en whiskey, de brand ambassadors vertellen graag het verhaal achter hun merken. The Spirit of Maastricht 2019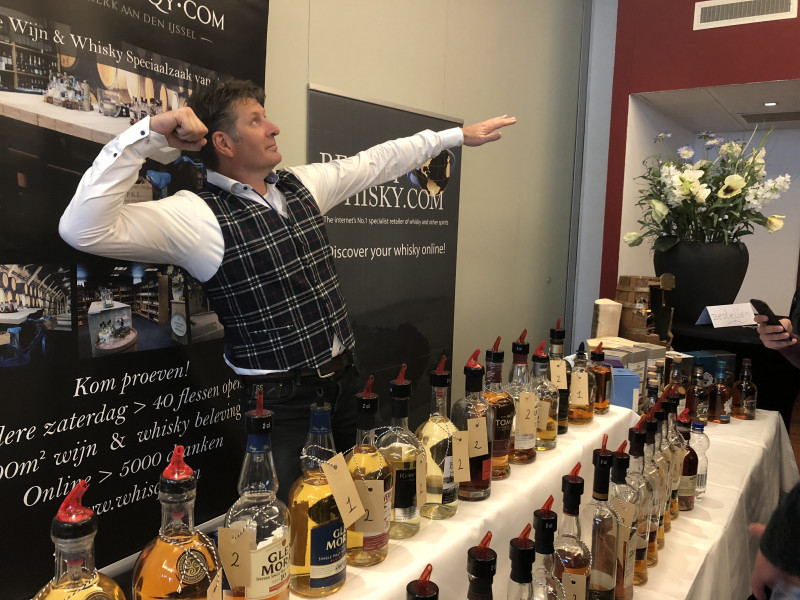 Time & Date
Monday, 28 October 2019
11:00 - 17:00