Event Info
HAPPY B-DAY DJ CALIX
To celebrate DJ CaliX B-Day Bash, we are proud to present DJ Prime from Encore Amsterdam again. Every Saturday night he is playing at the biggest, most energetic and exciting weekly club night Holland. He played opening shows for: Chris Brown, Busta Rhymes, Trey Songz, Big Sean, Future, Migos, Tory Lanez, Rae Sremmurd & many more! Next to him we have our founder of PWA & B-day Kid DJ CaliX. Internationally active in Germany, Holland and Switzerland and always bringing you the freshest Hip-Hop with a hell lot of determination to set the clubs on fire!

DJ Prime and DJ CaliX will mix you some music from artists like….
Drake, MIGOS, Lil Uzi Wert, Cardi B, Tory Lanez, Travis Scott, Kendrik Lamar, Chris Brown, Tyga, Post Malone, Ty Dollar Sign, Future, Rae Sremmurd, ASAP Ferg.

No Worries, Dutch HipHop is also included!!

70% Trap Music I 20% Afrotrap I 10% RnB gives you 100% HipHop & NewSchool Sound.

LINE UP
✗ PARTY WITH ATTITUDE XXL EDITION - DJ CALIX BDAY BASH
✗ Music: Deejay Prime (Encore Amsterdam) I DJ CaliX (PWA Resident)
✗ Hosted by: MC Truemajor
✗ 100% Newschool Trap | Afrobeats | RnB

"Yeaaaah, I'm gonna take my horse to the old town road
I'm gonna riiiiide 'til I can't no moreeeee…."!

After our Semester Opening Party we´re coming back to Maastricht and bring you the NewSchool sound back.
_____________________________________________

►You want to Party with us until 5am? Check
►You love Newschool HipHop I Trap Music? Check
►You're ready to TurnUp again?! CHECK

PERFECT!
Everybody is welcome as long as you are in the mood to get lit!
Bring your Crew, come thru and TURNUP
________________________________________________

TICKETS
Ticketprice start at €10,00
Check this ticketlink; https://bit.ly/31XVJBd
________________________________________________


NEED A PLACE TO EAT?
Start your night off right with delicious food and cocktails at NOON Maastricht, situated directly next to the club. Check out the menu right here:www.noonmaastricht.nl/menu

NOTICE
You can enter the Club with your ticket till 03:00, after this the entrance is closed and you won't be able to enter unless you've got a stamp. Stamps are handed out when entering the Club with a valid ticket up till 03:00.
AGE
The minimum age is 18+. Besides your ticket, it's absolutely important that you can show a valid ID. We will check for your and our safety on identification. If you don't have your ID, your access can be denied even with a ticket.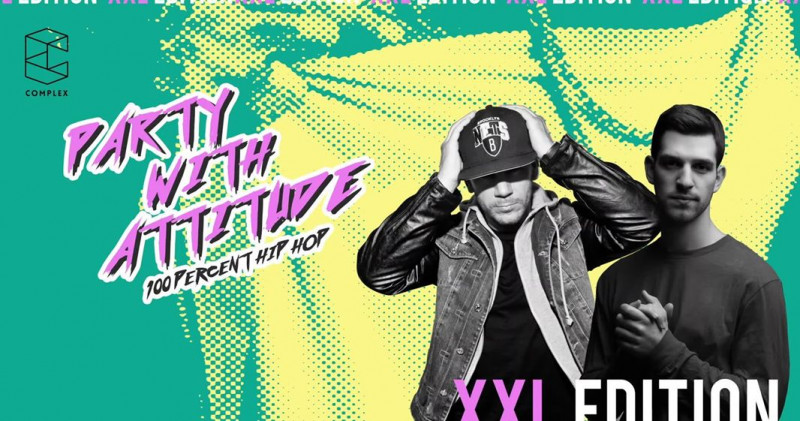 Time & Date
Saturday, 16 November 2019
23:00 - 05:00